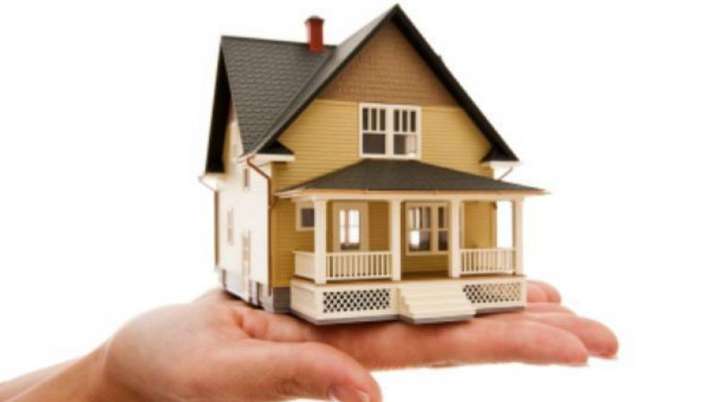 Majority of those who want to buy a home, tend to opt for a home loan. The initial hurdle towards a home loan application approval is to mitigate various eligibility criteria like age, credit score, income, property location, repayment capacity etc. Following the basic tips listed below will help you enhance your home loan eligibility.
Provide a higher down payment
According to the Reserve Bank of India (RBI) guidelines, lenders can fund just up to 75-90 percent of the home cost, while remaining cost must be contributed from your own pocket. Remember, instead of accumulating only the minimum margin/down payment amount, it is advisable to arrange a higher down payment contribution. Doing so will enhance your home loan eligibility chances, as higher contribution in the form of down payment converts to lower LTV (loan to value) ratio.
Choose joint home loan option
Inadequate income, higher debt to income ratio, low credit score etc., are few of the most common reasons for home loan application rejection. While you may work on your credit score to improve it, other parameters like income, debt to income ratio are aspects where you may require a lot of time. In such situations, you may choose to avail joint home loans to enhance your approval chances. Note that your co-applicant must have a good credit score, stable income, and a high repayment capacity. Positive impressions on such factors will assure higher home loan eligibility chances.
Select longer repayment tenure
You may tend to avail a shorter repayment tenure to lower your overall interest outgo and not stretch your loan for a long time-period. However, shorter repayment tenures imply a higher EMI, which might affect your repayment capacity and damage your eligibility for other credit options in future. It makes sense to avail a longer tenure even if you are financially stable. A higher tenure keeps your EMI at a lower level, which thereby ensures affordable EMIs as per your income. However, as longer tenures result in higher overall interest cost, you always have the option to prepay or foreclose your home loan whenever you receive any surplus funds.
While RBI has allowed banks to levy no prepayment or foreclosure charges on floating home loan interest rate, fixed rate home loan might still attract foreclosure/prepayment charges. Thus, before you make the prepayment, check the prepayment fees, if any. Ensure not to defeat the purpose of loan prepayment i.e., overall saving on interest component.
Lower your FOIR to 50 percent
FOIR (fixed obligation to income ratio) is a crucial parameter depending upon which lenders assess your home loan application. It is your income proportion that you currently are using to repay your mandatory expenditures like loan EMIs and credit card dues. As breaching the 50 percent mark indicates a massive proportion of your monthly income is headed towards debt obligations, lenders may reject your home loan application. This rejection is because you hold higher loan default chances. Thus, to avoid loan rejection, ensure to limit your FOIR under 50 percent. In case it is on the higher side, consider repaying your existing loans, preferably the expensive ones like personal loan, car loan etc.
Build an excellent credit score
After you apply for home loan, lenders fetch your credit report to evaluate your creditworthiness to know about your potential to avail home loan. An excellent credit score increases your chances to avail home loan as it signifies your disciplined behavior towards finances. Besides, enhancing your loan eligibility, a good credit score of 750 and above even allows you to avail lower housing interest rate from the concerned lender. Thus, ensure to maintain a good credit score to enhance your home loan eligibility. You can do so by following healthy credit habits like timely repayment of your credit card and loan bills, maintaining a lower credit utilization ratio of below 30 percent, maintaining a balanced mix between secured and unsecured credit, avoiding numerous credit applications in a short timespan etc.
Ending note
Besides following the above tips for a higher home loan eligibility, you must also ensure to strike comparison amongst various home loan lenders. Compare amongst lenders based on rate of interest, processing fee, prepayment charges etc. before zeroing on anyone. This can be done by approaching online financial markets that offer various home loan offers based upon your requirement and eligibility. Once you have selected your lender, use the home loan EMI calculator to compute your EMI and tenure based upon your repayment capacity.
Next, check if you have all the required home loan documents for a hassle-free processing. Major documents required for home loan include educational qualification, address proof (Aadhaar, driving license, passport, voter ID), signature proof (passport, PAN), age proof (PAN, Aadhaar, driving license, voter ID, passport), identity proof (Aadhaar, PAN, driving license, voter ID, passport), banking details, income proof (salary slips, job confirmation proof, form 16, bank statement) etc.